The Perfect Smile has, for the past 25 years, been dedicated to providing outstanding results in cosmetic and restorative dentistry. 
What causes tooth discolouration?
There are many factors which contribute to tooth discolouration, and we are all affected by at least one:
Food and drinks: Food staining is the most common cause, from coffee, tea, soft drinks, wines, and even certain fruits and vegetables – it is hard to enforce a diet that doesn't end up staining your teeth.
Poor dental hygiene: By reaching adulthood, most of us are sick of hearing dentists ranting about the importance of strong dental hygiene practice. However, it is true, that if you are not brushing and flossing twice daily, then staining and natural discolouration will be more prominent. Find out about in-practice hygiene consultations here.
Tobacco: Along with other oral health impacts, one of the negative effects of smoking is staining your teeth. The staining is caused by tar and nicotine in the cigarettes, and smokers often complain about yellowing or brown teeth after a couple of years of smoking. Click here to find out how to reduce or quit your smoking habits.
Age: Tooth discolouration over time is natural and unavoidable. However, if your teeth are discolouring quicker or more intensely than you are comfortable with, we have multiple teeth-whitening solutions to restore your smile to its original glow.
Environment: One way the environment you are in can implicate the colour of your teeth is through the water you have access to. If the water has excessive fluoride, it can impact your teeth. Also, the toothpaste you buy (or mouthwashes and supplements) can have a similar impact and cause teeth discolouration.
Pay monthly with 0% interest for amazing, discreet dental solutions that realign your smile. Our recommended cosmetic treatments have left thousands of patients feeling better and more confident about their appearance and how their smile functions.
Preventing tooth discolouration
It is impossible to completely prevent natural discolouration and we should try to become comfortable with the process to some extent.
However, there are some steps you can take to reduce or at least slow down the effects of discolouration.
If you are a coffee drinker, you may consider reducing the number of cups you enjoy daily, or perhaps drink through a straw if this works for you.
Another helpful tip is to perfect your dental hygiene routine…
By brushing, flossing and using mouthwash daily you can ensure your teeth are being properly cleaned and any staining from food can be reduced.
It is also helpful to organise a regular check up and thorough teeth cleaning treatment with your dentist.
Treatment for tooth discolouration
If you apply all of these tips and you are still not happy, a few treatment methods are available for discoloured teeth.
If you feel self-conscious and are unhappy with your smile, teeth whitening options may be something that could help you feel better.
The appropriate method for you will be dependent on the severity of your case, but here are some options:
Deep cleaning: Most dentists offer a thorough cleaning service; the main goal is to remove plaque and tartar from the surface of the teeth to prevent tooth decay and gum disease rather than to white your teeth. However, this option may be all you need if you are just looking to brighten your smile.
Teeth whitening at the dentist: At The Perfect Smile, we offer in-house treatment methods to help restore your smile to its brightest and whitest state.
Zoom teeth whitening: Guaranteed to whiten teeth by up to eight shades. Zoom teeth whitening is available at the Clinic or as a home whitening kit. We can perform this procedure in practice or at home, but we find in practice is the safest and most effective option. We use a whitening gel and an LED lamp to increase the effects.
Enlighten evolution complete treatment system: This is an effective option but is most suitable for those who suffer from teeth sensitivity since it is less invasive. Enlighten manufactures the only whitening system in the world which guarantees the lightest possible results for every patient.
Laser teeth whitening: We use the Elexxion high-performance dental laser for laser bleaching. The laser accelerates the bleaching gel for maximum results in just one appointment.
Teeth whitening veneers: Veneers are a popular option to overhaul your smile and leave you with a set of pearly white teeth. We use Lumineers at The Perfect Smile.
At The Perfect Smile Studios, we offer a range of professional teeth whitening services to be carried out at our dental studio.
We also have options for you to take home if that is something you prefer.
Click here to learn more about teeth discolouration and your available options for whitening.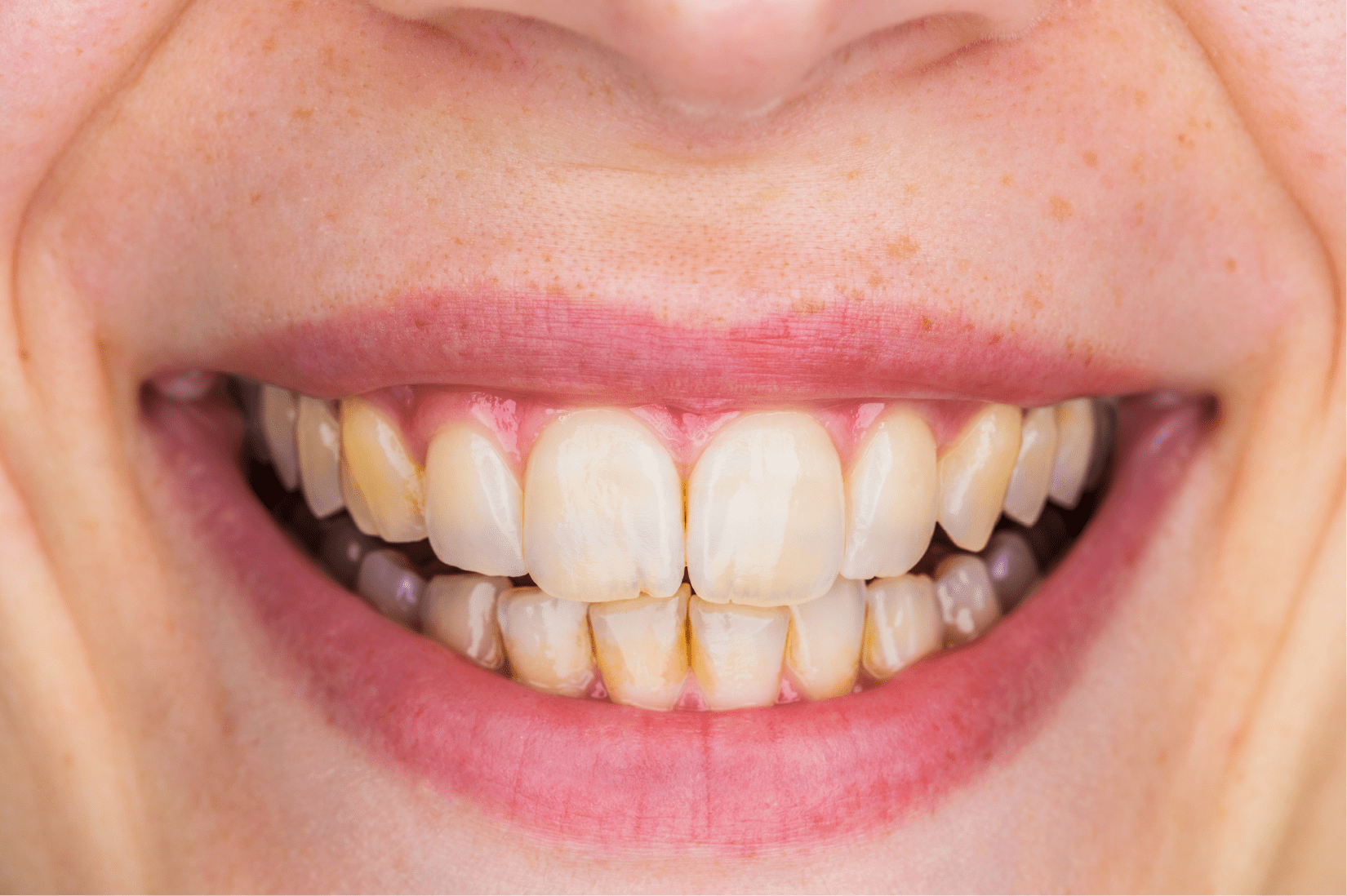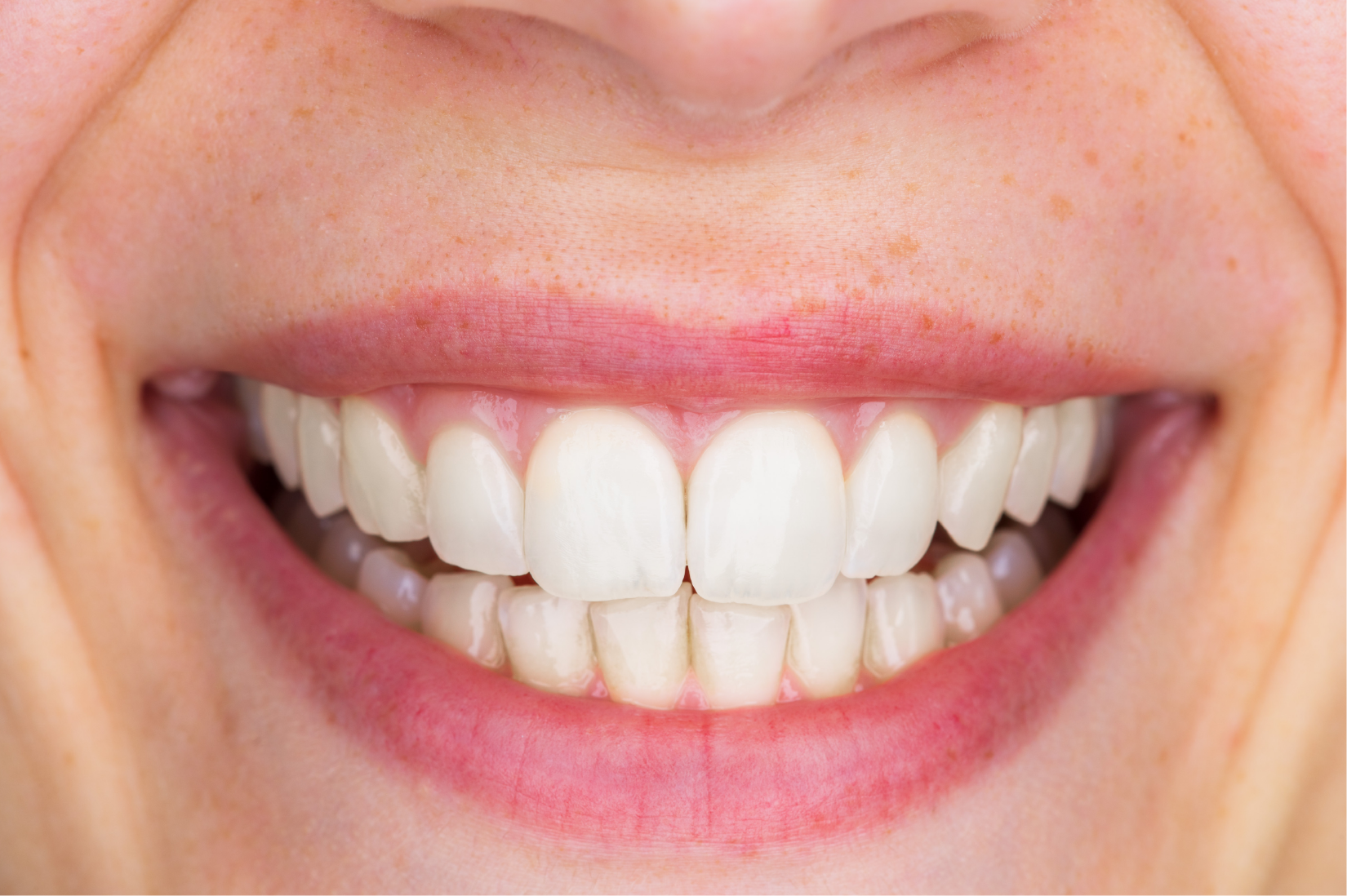 See what our patients look like before and after veneers so you can gain a better idea of how they're going to look and work for you.
Contact us for any questions, requests and further information; or to arrange a FREE Initial Consultation.
Our free no obligation Initial Consultation will be with our dentist and/or our Treatment Coordinators. The suitability of options discussed will ultimately be dependent upon your clinical assessment with a dentist at the practice.